Holiday events are a fun and unique engagement with your company. These are gatherings to socialize, celebrate accomplishments and look forward to the new year with coworkers, colleagues, and friends. Celebrate the festivities with the Shelbyville Conference Center, where the memories will be long-lasting and will turn into an annual gathering for years to come!
To ensure that your next seasonal event starts off on the right foot, here are some things to look for when planning:
Choosing the Right Location: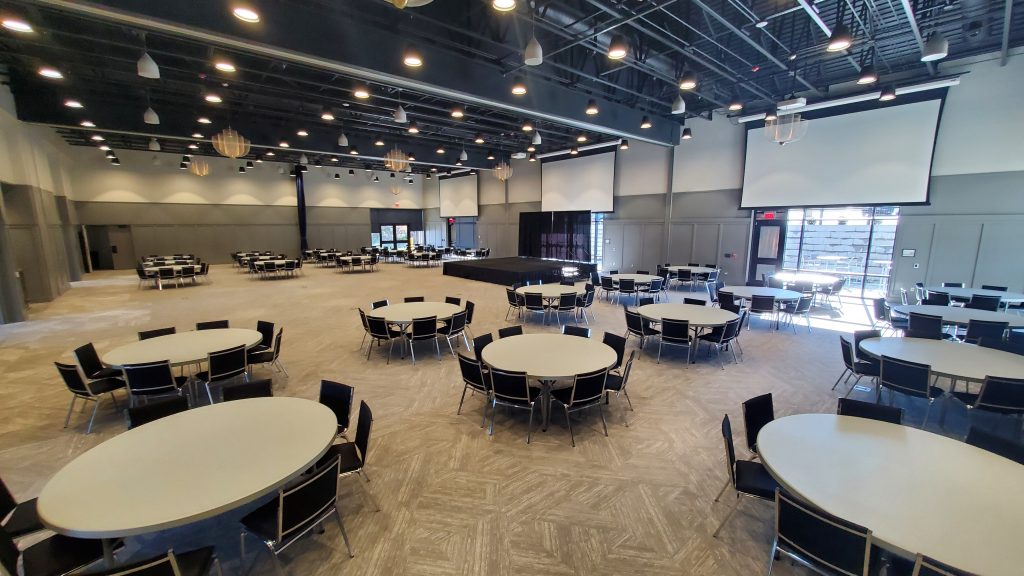 Here at the Shelbyville Conference Center, there is an abundance of variety when it comes to having the ability to mold for a small or large event. Your guest list may consist of exclusively the staff or include the big wigs to join in on the festivities! The moveable partition walls are able to adjust for whoever is ready to party.
Event Essentials:
Filling up the space here at the conference center, we are looking for entertainment, catering and specialty cocktails. Supplied with two moveable bar carts, the beverages can be easily accessible and placed inside the room as well as outside in the pre-function lobby. To fill the air with seasonal music to dance to, a stage can be set for a band or DJ as a dance floor right in front of the entertainment. Last, but certainly not least, your caterer will have full reign of the catering kitchen at the Shelbyville Conference Center. Outfitted with a refrigerator, warming oven, ice machine and plenty of counter space, your caterer will be ready to handle the crowd.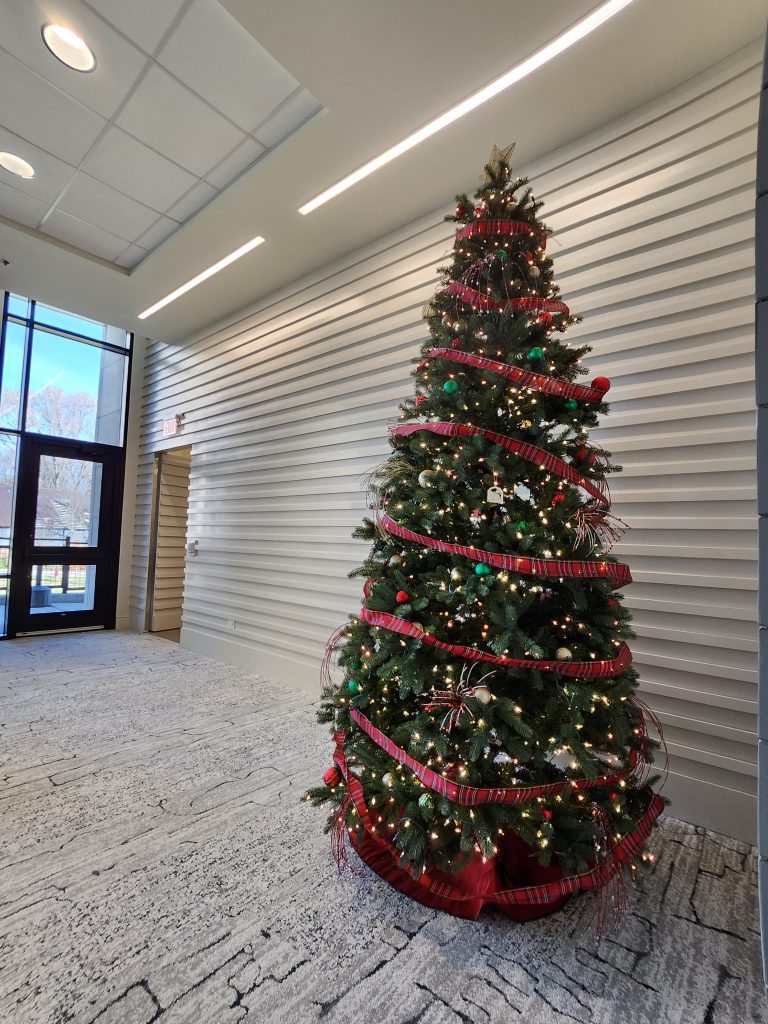 Day of the Event:
But wait, what if all this planning and scheduling conflicts don't make this great vision work out?
No worries, that's what starting off the new year right is all about!
The Shelbyville Conference Center understands that holidays can get so busy that there might not be that right moment before the new year. Though, who said that you can't have a celebratory event in the following month? January can be that placeholder to a New Year holiday celebration with the company and taking that time to invite the company to see what's to come. Starting off the new year on the right foot sets the stage to a year of great memories and the perfect place to kick off the new year is between Louisville and Lexington.
The Shelbyville Conference Center is here to host your great holiday memories. Plan a tour or inquire for more details with a call at 502-633-6388, through an email, or contact us here.