When arranging your meeting you want to make sure that your audience has the best view. No one wants to sit through an eight hour meeting with their necks craned to see the speaker. Here at the Shelbyville Conference Center, there is enough spacing for any ideal set up to meet your needs. Whether you are just having a small meeting or a four hundred person meeting with breakout rooms, the set up to match your vision is there. Consider these six setups that the Shelbyville Conference Center can accommodate.
1. Classroom 
This setup is ideal for training meetings and workshops. The setup consists of rows of tables with chairs facing the presenter. The attendees will have a clear view of the presentation as they take notes and have their workshops with a partner. The spacing between the rows will allow the presenter to be engaged while outfitted with a lapel microphone that is available at the Shelbyville Conference Center.
2. Banquet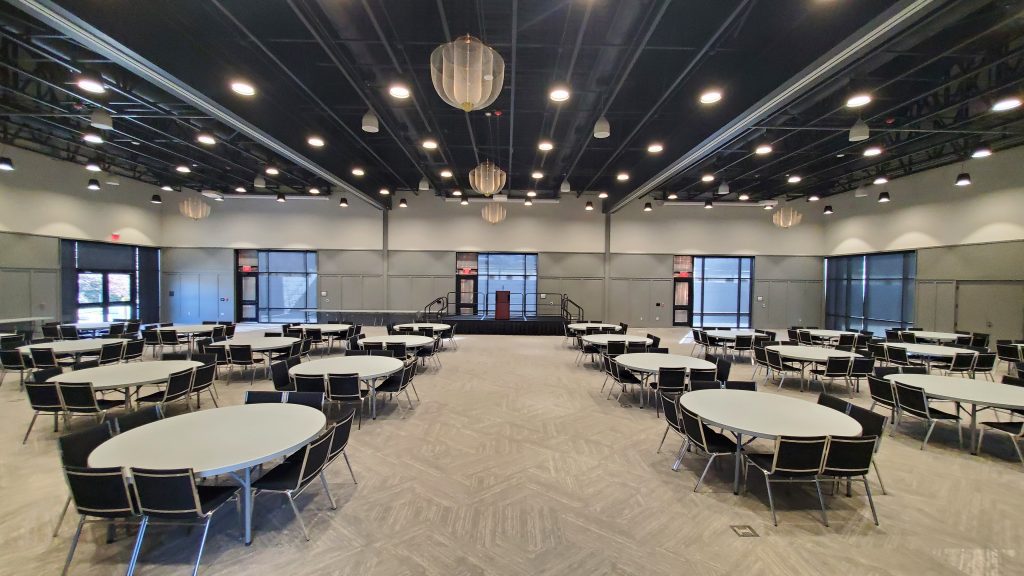 The banquet style setup is suitable for any size meeting or gala. Circular tables that are outfitted with chairs around them, this arrangement can promote networking during a dinner or team building in smaller training sessions. You can have an assortment of any type of events with this setup as well as outfitting the tables to have a more crescent shape with the chairs facing towards the presentation. 
3. Exhibit
This option of setup is the best choice if hosting a vendor fair, exhibition, or expo. By removing all of the tables and chairs, they are replaced by poles and drapes to divide a large area for vendors. In addition, the pre-function lobby could be transformed for vendors with poles and drapes.
4. Horseshoe

When needing a more collaborative environment, horseshoe style is the option to pick. When holding a meeting with colleagues the arrangement can be set to where everyone will be able to see each other as well as encouraging interaction. This set up is a table as a U-shape with chairs arranged along the outside of the U-shape. Optionally, tack on another rectangular table to close off the U-shape and have a hollow square setup. 
5. Theater
Theater style seating is ideal for large groups and presentations. This setup consists of rows of chairs that are facing towards the presenter and without tables. The style suits large audiences for conferences or lectures as their full attention is where the presentation is.
6. Your Own Style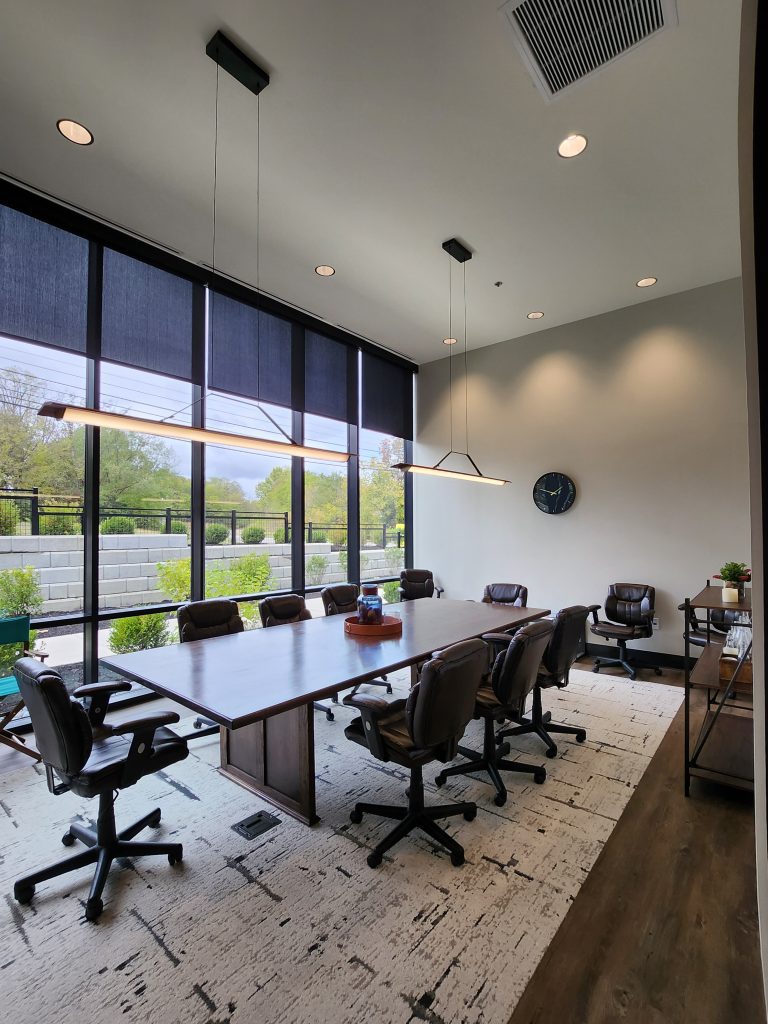 At the Shelbyville Conference Center you have the opportunity to create the environment you need for your own meeting. In addition to these styles above, we have an executive board room, which comfortably seats 8, perfect for brainstorming, executive sessions, one-on-one training, and more.  
The Shelbyville Conference Center is an ideal location for multiple setups to suit your event. Whether you are looking for a small business meeting or for a 400 person conference, reach out to us by calling 502-633-6388 or email for more information.