All weddings are one of a kind and there are so many wondrous ideas to choose from. Whether you want to choose from a barn wedding, to an outdoor wedding or even to a wedding at a center, the possibilities are endless. That was the case for the lovely people who chose a Shelbyville wedding venue. Their inspiration flourished with what Shelbyville, KY has to offer.
Perfectly located at the heart of the Bourbon Trail is one of the best resources in a Kentucky wedding planner's arsenal – the Shelbyville Conference Center. Now it's an understandable immediate thought, a conference center? But hold on! This has got to be one of the best conference centers with a modern vibe and there is nothing wrong with air conditioning too! The ample space that this center has is difficult to refuse!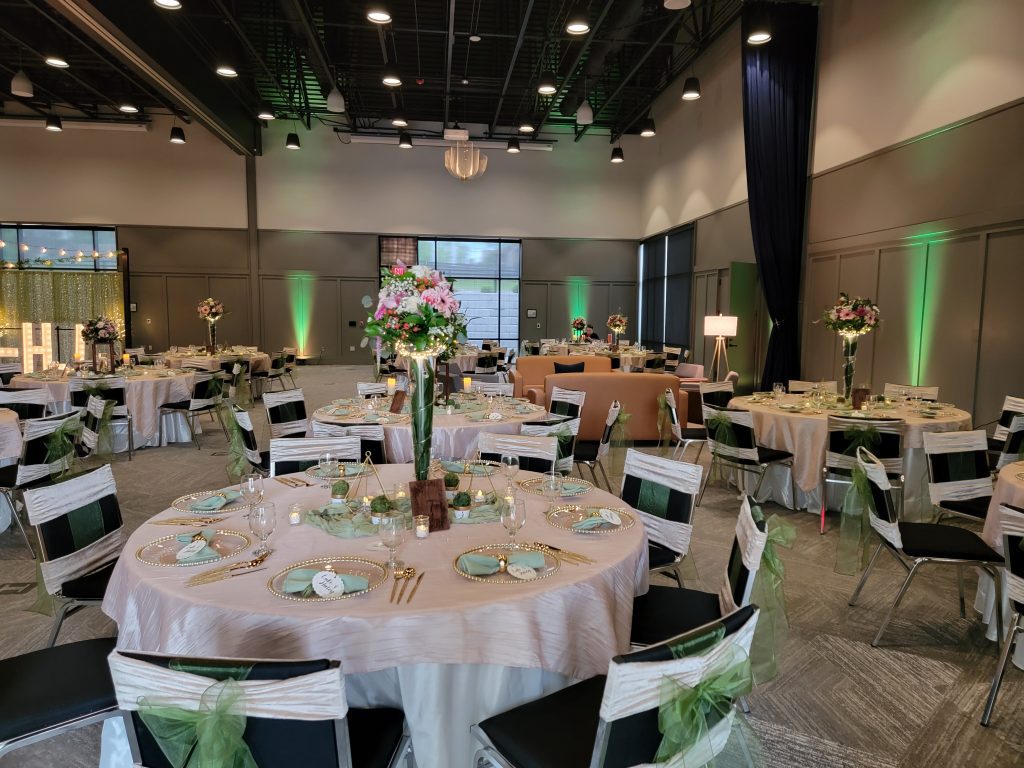 The Shelbyville Conference Center can accommodate 400 in a banquet style setting but is also perfect for smaller ceremonies and receptions as well. The adjustable walls have the space you need as well as hold a ceremony on one side and the reception on the other. You could even have everything together all in one. The possibilities are endless!
At the Shelbyville Conference Center, we include add-on items to make your wedding truly memorable. From a dance floor, to uplights as well as smaller touches such as adding a photo slide to our TVs mounted right in our lobby area for guests to see. Easy access to the rooms for unloading and loading as well as to the kitchen for caterers. Our facilities team works with you to get everything in order for tables and chairs in a one time basis set-up.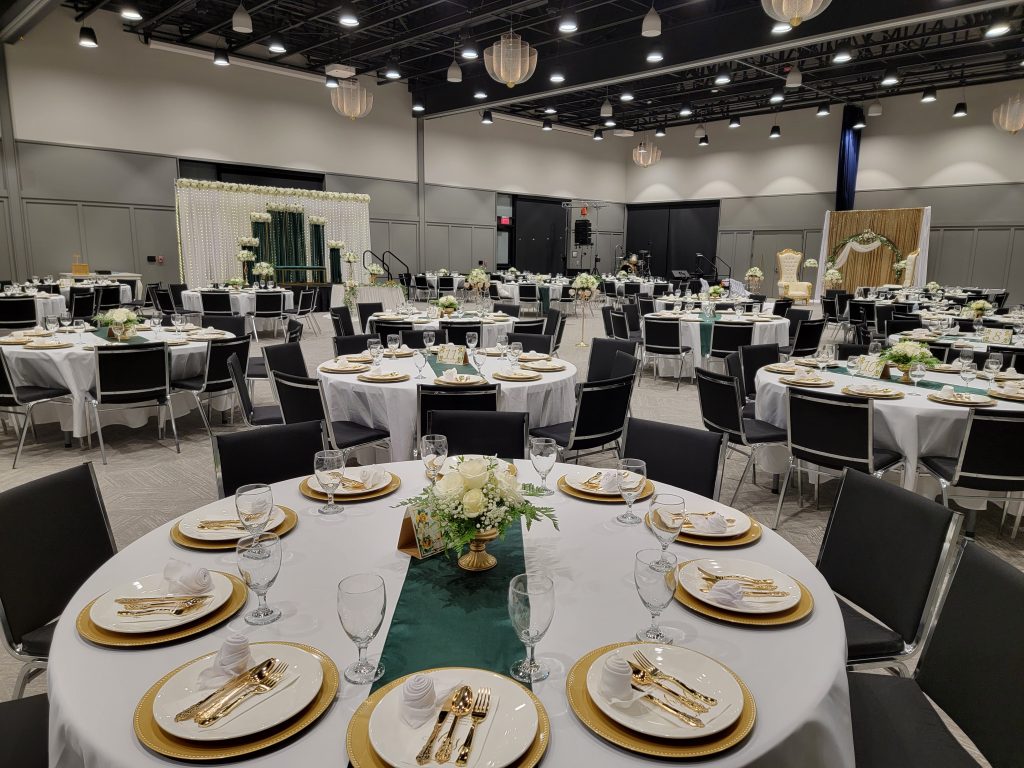 Take it from our very own guests that have used our center:
"Thank you all so much for allowing us to use your beautiful space for our wedding. You all have made it so easy!
We are so grateful!" – Travis + Makenna.
If that isn't convincing enough, take it from an online review:
"I was fortunate to host a wedding reception a couple of days ago. From day one, Lindsey, our host, was super amazing!! She & her staff kept in Touch with me as well as helped on the day of setting up. Whatever I needed Lindsay was there. The facility itself, OMG!!!!!!! Beautiful is an understatement! 10,000 stars! The kitchen is a nice size as well as the banquet rooms. No one was crowded. The TVs in the hallway was a super bonus! Allows you to display a video for your guest to watch!! Overall facility is large, elegant and gorgeous and the staff is helpful and kind. I'll definitely book this venue again and will recommend it to everyone!!"
The Shelbyville Conference team is here to help with your special day. Walk through and plan to get all the details to make everything come together. We hope to have you and work together for
your amazing ideas to come to life! Give us a call to take a look and see about availability at 502-633-6388. Looking forward to having you here!