Immediately as you walk into Shelbyville Conference Center's 16,000 square foot building you are greeted by the first view of a great event. Whether you are hosting a conference, a trade show, or wedding reception,  the first moments of an event in the light filled, ambient spacing pre-function lobby will captivate your attendee's attention. The lobby is the pre-show that allows you to construct an atmosphere for the audience's expectations. Floor-to-ceiling windows bring in natural light and with comfortable furniture throughout, the lobby is a blank canvas for your event.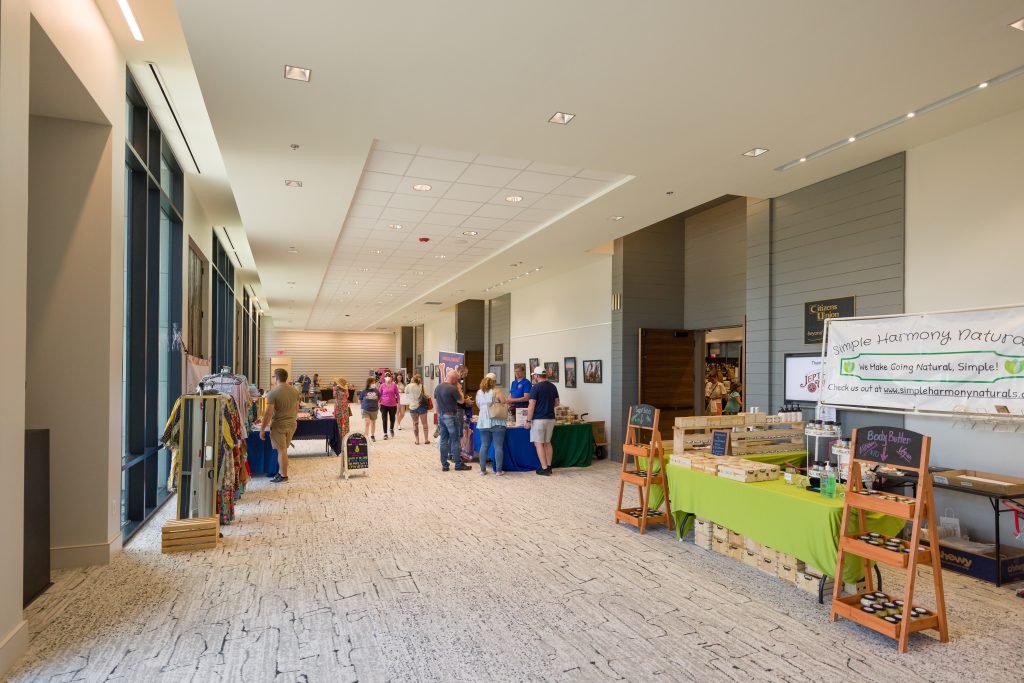 Upon request the Shelbyville Conference Center team can transform this space with ease. With creative ideas there could be a place for vendors to have their own booths with our six-foot rectangle tables and ensure that they have the optimal space between others. If hosting a silent auction, the arrangement can be made with the same tables. The wide variety of items on multiple tables can be scattered throughout the lobby for a mingled experience.
When needing a lunch or dinner break from your conference, buffet tables can be arranged in the space for multiple lines of attendees to grab a meal seemlessly. Bars can be positioned for drinks along the way or to set the ambience of a cocktail reception. The Shelbyville Conference Center kitchen is attached on the other side of the wall for ease of access for caterers to set up without disrupting your event. Caterers will enjoy the spacious catering kitchen, fully furnished with an ice machine, fridge, warming oven and plenty of counter space for food. The kitchen is cleverly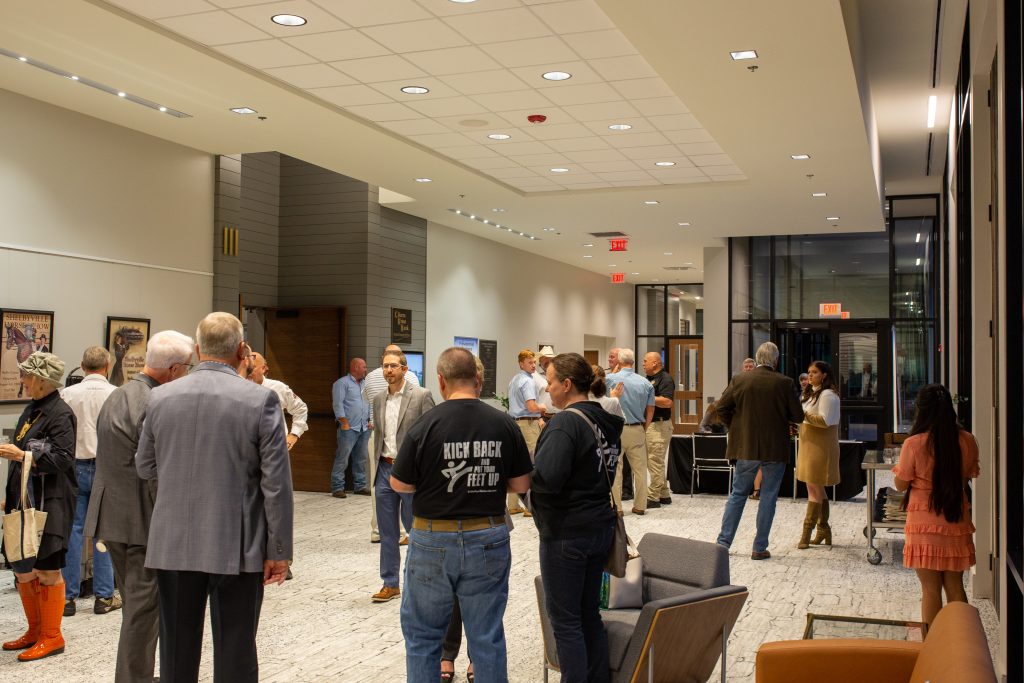 hidden behind decorative paneling, the catering team is just steps away to attend to your needs.
For a fun twist, the spacious lobby can also be a place for games and excitement! Setting up a photo booth or cornhole for guests would be a great addition to either a holiday party. Other guests may utilize the furniture scattered throughout the lobby to enjoy a great time with their friends and family. With a drink in hand and a group of friends is something to cherish.
Overall, here at the Shelbyville Conference Center the ability to create these lasting memories are right around the corner. The first impression is everything and to set up those lasting memories, choose the Shelbyville Conference Center.  Conveniently located near both Louisville and Lexington, come see what our flexible facility has to offer. For more information on booking, please contact us at (502)-633-6388 or click here.